Discover our Pizzeria Fornella
Typical local dishes and tasty pizzas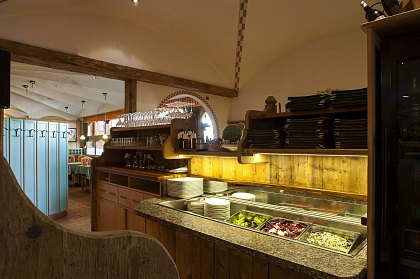 Wanting something small, large, tasty, and quick? Come to us where you will be welcomed. Tasty pizzas, bruschette, tipical local dishes , special first and second courses, varied color salades and lot more.

It is directed by the same property and is located in the centre of Corvara, you get there from the residence Morin in about 5 minutes walk.

Visit us...
Opening times
Pizzeria
12:00 a.m. - 2:00 p.m.
6:00 p.m. - 10:30 p.m.
Restaurant
12:00 a.m. - 2:00 p.m.
6:00 p.m. - 9:30 p.m.
We don't take reservations
Getting here
Pizzeria Fornella
Str. Rütort 1
I-39033 Corvara in Badia (BZ)
Phone: +39 0471 168 24 32